Description
The Slicer Dicer Chipser is Moulded using hand selected HIGH QUALITY ABS plastic for a lightweight feel, fitted with TOP-QUALITY STAINLESS STEEL Sturdy blades for the sharpest and quickest slice and chop.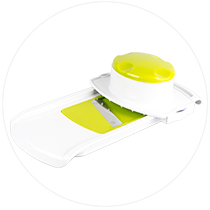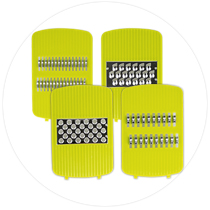 Don't forget to also buy this as a PERFECT GIFT for your family and friends. COOK LIKE A CHEF Impress your family and friends with the perfect salad, soup, ragout or dish of your taste. Cut vegetables and fruits into quarters, eighths and wedges.
Chop onions, tomatoes, cucumbers, cheese, pepper. Dice, mince, shred, peel and other; vegetable slicer; MULTIFUNCTIONAL/MULTIPURPOSE 12 Different ways to cut, chop, dice , Slice and mince.
Cut into sticks or cubes, make chips or slice carrot into 2 different thickness.
Other customers also bought